DJ72 V2 - GTS Gas Engine
Founded in July,2010 DJ engines is a dedicated manufacture for RC gas engine and parts. With professional design, precision machining and reliable quality management, DJ Engines ensures the best quality of products. In addition DJ Engines is dedicated to post sales service with a commitment not only to great products but also responsible service. Experience DJ Engines commitment to reliable RC gas engines of excellent performance with reasonable price
Some cool things about the DJ 72cc
Walbro Carb - NSK main bearings
Same foot print as EME55/60 (DLE55) - Same prop bolt pattern as EME55/60 (DLE55)
Choke Tube molded into the case - Only 4 1/4 pounds (including all bolts)
Now with new spacer design, reduces friction and heat
Reed block molded in to rear case, reduces reed issues for improved intake performance
18 Month warranty serviced right here by Mile High RC.
All new for 2018 the DJ 72 has been reworked to a V2 engine. DJ now boasts more power then the GP61 and rivals what some consider the top of the line 70cc twin on the market. Some improvements include
- Redesigned Die-cast case incorporating better metallurgy to increase material density (its stronger)
- Maine bearing races are more accurately bored/aligned. Allows for less friction resulting in less internal drag and thus more power
- Larger bearings were incorporated, again for longer life and less wear/friction
- Higher compression ratio resulting in more power and torque
- All new rod design closing the tolerances at rod bearings
- Newly designed piston with new coating practice (similar to ceramic coating)
- Oil grove added to piston to allow for better lubrication and more cooling efficiency
- Although the muffler is considered a free item it has been beefed up to make it more robust / stiffer
In our opinion the DJ 72 V2 remains the best value in RC today
Manual (Dimensions on last page) - Here
Exploded Parts Diagram Here
Video Below
Specifications:


Displacement: 72 cc
Weight: Engine - 1620g Muffler - 130g Ignition - 68g
RPM Range: 1,200-8,000
Output: 7.2 hp @ 8,000 rpm
Requires: unleaded gasoline, oil, ignition battery & propeller
Includes: Engine, Ignition, Muffler, Spark Plug, Exhaust Gaskets, Bolts, Standoffs, Manual, and Decals
Suggested Propellers: 23x10 - 24x10 - Suggested to load for 6,500 to 7,200 RPM.

Technical Data:
Ignition Battery: 2S Lipo or LiFe
Compression Ratio: 7.8:1
Gas/Oil Mix: 30:1 ~ 35:1
Replacement Spark Plug: NGK CM6 or equivalent

Ignition: 6.6-7.2V (2S LiFe or Lipo)

Carb: Walbro

Bore: 48mm

Stroke: 40mm

Timing: 28-32 Degrees BTDC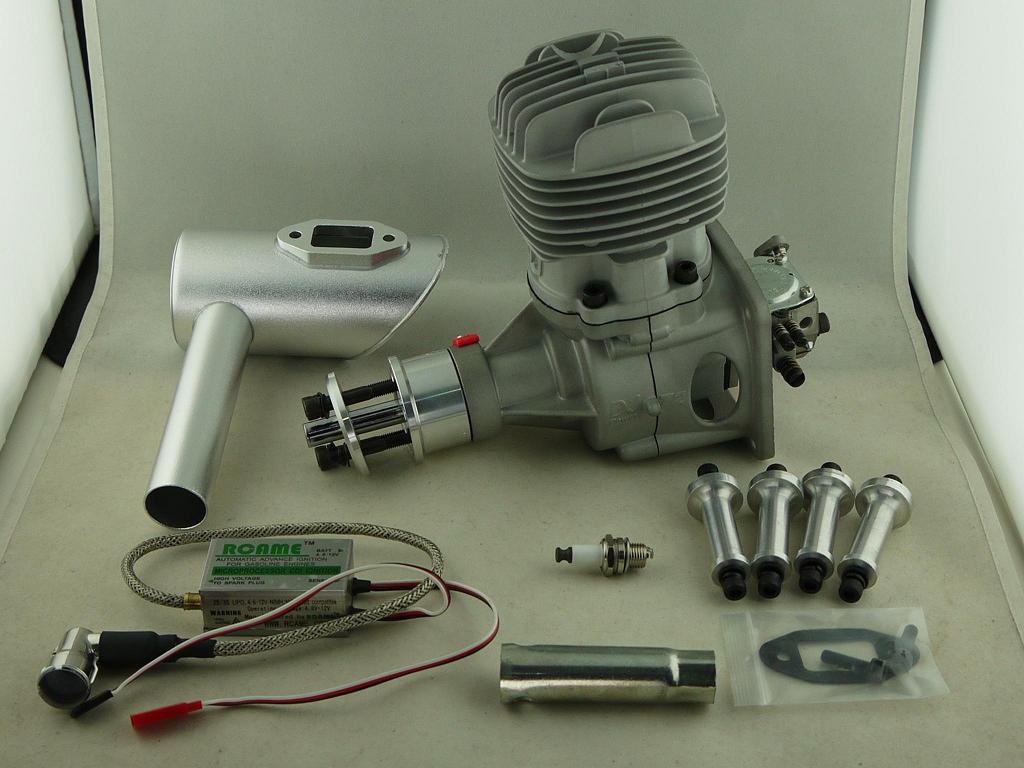 DJ 72cc V2 Gas Motor
$399.00
On sale $349.00 and a Free Mini Tach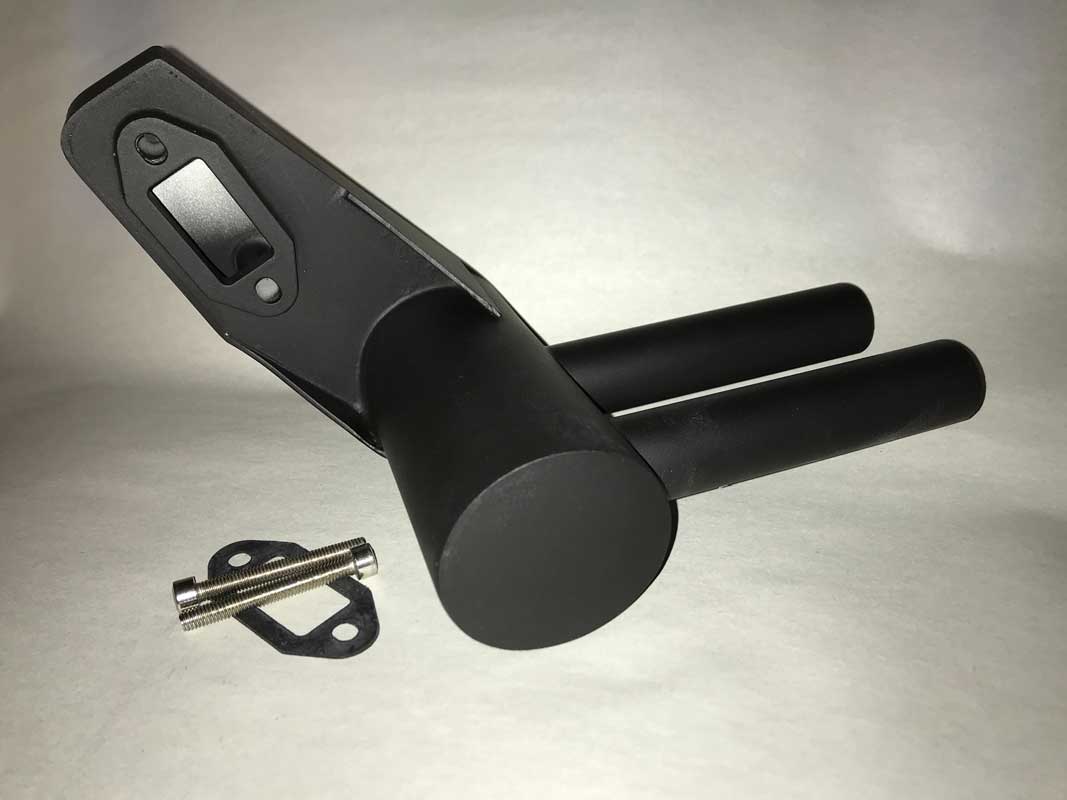 Pitts Muffler for DJ 72 Found Here
Read about it on Flying Giants

DJ72 Stock Muffler

$49.00

DJ72 Reed Assembly

$22.00

DJ72 Cylinder

$88.00

DJ72 Ignition (Rcame)

$52.00
The guys un in the great white north have been running some tune pipe data.
Its good info if you plan to run a pipe, also some good run video as well
Flight Video of V1 With New Spacers