Mufflers offered by Mile High RC
---
Muffler Silencers
Muffler Silencer for DLE 20 Buy 2 for DLE 35RA

Fits Exhaust exit with ID of 14.4mm / .57"

$16.00 Each

Muffler Silencer for DLE 30. Buy 2 for 55RA,60 twin

Fits Exhaust exit with ID of 18.6mm / .73"

$17.00 Each
---
Stock Style Mufflers
Stock Style DLE 20 Muffler

(not for the RA Version)

$20.00

Stock Style Muffler

Fits DLE55 / EME55/60 SE/DLA 56

$46.00

Stock Style Muffler (open no baffeling)

Fits EME 120, DLE 111, SE/DLA 112

$76.99 (Pair)
---
DLE35RA Stock Style Muffler

$26.00

DLE20 Side dump Muffler

$20.00
---
Stock Style Mufflers ready for Smoke
Smoke Muffler for DLE 30 / EME 35

$29.99

Smoke Muffler for DLE 35RA

$32.99

Smoke Muffler for DLE 55 / EME 55/60

$42.00

Smoke Muffler for DLE 111 / EME 120

$86.99
---
---
Pitts Mufflers
Pitts Muffler for DLE20

Comes with bolts and Gasket

$36.00

Pitts Muffler for 26-30CC

(Fits DLE30/EME35) Size Diagram

$40.00
Pitts Muffler for 40 - 60CC

$60.00 On Sale $49.00

Pitts Muffler for DLE55, DLA56, GP50R, EME55/60

$51.00

New Style Pitts muffler DLE55, DLA/SE56

GP50R, EME55/60

$52.00
---
Tough Pitts Mufflers made in the USA
This Pitts muffler is built to fit todays popular engines and designed to fit in a narrow cowled designed if needed. The exhaust comes with mounting hardware and safety wire to help keep the bolts from backing out. Made from high quality USA aluminum and has a powder coated finish for long lasting appearance. Made in the USA and carries a 3 year warranty on materials and workman ship (crash damage is never covered).
Machined Fit - Tig Welded - Powder Coated finish -High Quality USA aluminum - Narrow Cowl design
Pitts Muffler for 26-30CC (Fits DLE30/EME35)

3 Year Warranty

$84.95

Pitts muffler EME 55/60, DLE55, DLA/SE56 GP50R. etc

3 Year Warranty

$84.95
---
Canister Muffler Mounts
Carbon Fiber Single Canister Mount

Fits 55-65mm Canisters

$28.00

Carbon Fiber Double Canister Mount

Fits 55-65mm Canisters

$39.00
---
Canister Mufflers
Canister Muffler 20-30CC Engines

$59.00

Rear Exit Canister Set 20-30CC

$59.00

26-35cc Canister DLE30/EME35

$98.00 - $69.00
Scratch and dent Canisters - Do not impact performance or usability but they do have some dings on the cans. Come with headers and clips.
26-35cc Canister Front Exit DLE30/EME35

Scratch and Dent

$49.00

Canister Front Exit for DLE/EME55/60 (40-60CC) With Updated Header

Scratch and Dent- Dimensions

$59.00
---
40-60CC Tuned Pipe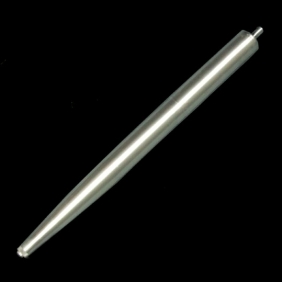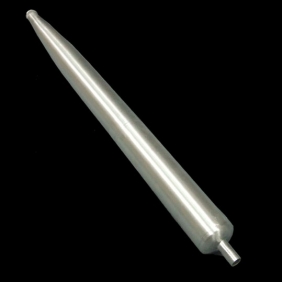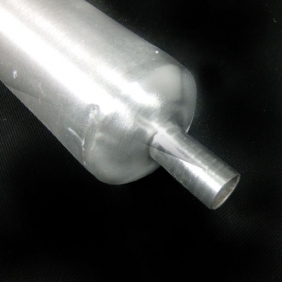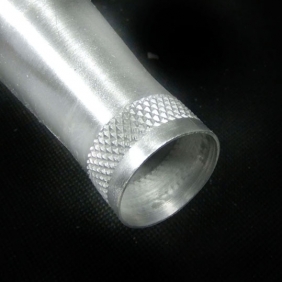 40-60CC Tuned pipe. Requires header and coupler. Pipe is 726mm long (28.7 in), 55mm Diameter (2.16 in), 25.5mm (1 in) inlet.
Requires 25mm header and coupler. Use 2 for 80-120cc twins.
$149.00
---
Flex Headers
Header only for DLE30 / EME 35 (26CC-35CC)

$39.00

Header only for DLE 55/DLA&SE56 / EME55 and EME 60

$42.00

Flex Headers (pair) For DLE 111 / EME 120 (90mm Drop)

$79.00 (Set)

Smoke Header only for 50/55/56 EME 55 and EME 60

$44.00