GP 123 V2 Gas Engine
Mile High RC is excited to offer yet another exciting engine for the RC market. The GP line of motors is intended for the hobbyist who prefers more power for their plane while still not murdering the checkbook. The GP line has been specially designed by champion class RC pilots to deliver extraordinary power and reliability. Made with pistons, rods, crankshafts and other major components made by industry leading companies who make parts for companies such as Yamaha, Toyota, Honda, Rotax.. etc. The Engine uses high quality SKG bearings and Japanese made Walbro carburetor. The GP exclusive ignition is made by GP in collaboration with Rcexl to guarantee optimum performance at all RPM levels.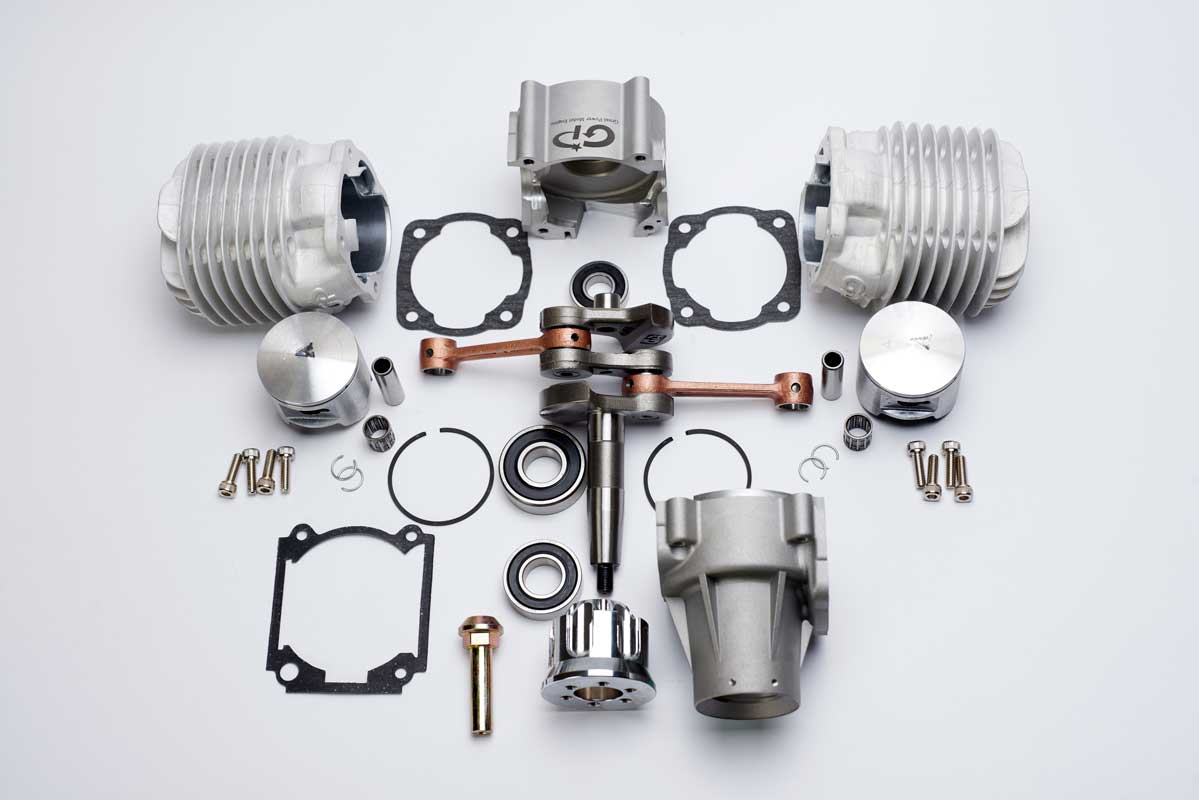 The GP 123 comes standard with a Walbro WJ71 carb, NGK plug, the included mufflers comes with a smoke nipple if you want to run smoke.
Includes GP Ignition not in photo
We will meet or Beat any other Authorized dealers price (including shipping).
Specifications:
Displacement: 123 cc
Weight: 5lb. 1oz. (2300g)
RPM Range: 1,600-8,900
Output: 12 hp
Ignition Battery: 4.8-8.4V
Gas/Oil Mix: 32:1 ~ 40:1
Replacement Spark Plug: NGK CM6 or equivalent
Ignition: GP
Carb: Walbro WJ71
Requires: unleaded gasoline, oil, ignition battery & propeller
Includes: electronic ignition, mufflers, spark plugs, gaskets, bolts
RPM #'s at Sea Level: 7000 GP 28x10 7000 Mejzlik 28x10 7100 Falcon 29x9
Full parts are available to Mile High RC customers and dealers.